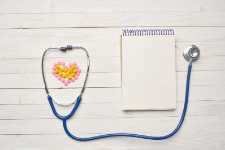 By now, I've seen so many wrong ways in which the paradigm of Organizational culture is used/sold, that I am not surprised when executives are reluctant to use it.
Measuring the Organizational Culture in a Reliable way gives an Executive access to how their professionals inside various departments in their organizations treat their work, the management, their customers, and the other colleagues, among other things. So the following questions are worthy to be asked:
Does it matter whether they sabotage each other?
Does it matter whether they are too soft?
Does it matter whether some are bullied by others?
Does it matter whether they are hiding behind rules and regulations and don't want to put in the needed effort?
Does it matter whether they don't want to share their know-how with the new employees?
Does it matter whether the communication is clear, or on the contrary, information is power?
Does it matter whether the Vision is clearly understood and is energizing and empowering the professionals?
If any of these matters, the next set of questions goes in the direction of finding out the answers to all of these (and more) in a Reliable manner. Is it enough (or wise) to just ask all of the questions above in a direct manner? Will your professionals answer, if asked, "yes, we are sabotaging each other :), but just because only a few of us can get the monthly bonus, so don't take it personally. It's just a personal goal." Of course, not! nobody will say that. Besides applying a Reliable measuring method, you also have to have the "eye" to understand what the results of the measurement are actually pointing at, and you need to have the experience to understand which "small" improvement/change will trigger the snowball effect that will attract the whole organization into shifting towards the mentality that you need during tough times, be that a more innovative mentality, a more competitive one, a more efficient one, or others less "trendy mentalities" but very impactful when enabled in the right industry and environment.
Just wanting to build a "Culture of Innovation", or an "Inclusive Culture", by doing pieces of training on what innovation or inclusivity means for you, without measuring the Organizational Culture that you currently have (your starting point), and without applying the needed structural and systematic adjustments, is actually the Fluff, and your professionals will feel it and will dodge it in order to be left alone to focus on whatever they still believe the organization can deliver. This is the bitter truth.
Another thing that is worthy to be mentioned is the fact that an organization doesn't need to use the paradigm of Organizational Culture in order to be very successful. There are quite a few Organizations and Executives that use their geniality in order to drive and transform their Organizations in the direction in which the external environment allows them to be the most successful, and they do this without directly using the paradigm of Organizational Culture and its corresponding tools and process. The Organizational Culture paradigm is for all the rest of the organizations and executives that feel their professionals could work better together towards their Organizations' goals, and they are too frugal to afford to allow them to waste 6 months in discussions on trendy things that might not apply to their particular organizations, resulting in a big wasteful Fluff.
At the end of the day, the "The Value of the Organizational culture paradigm is in the wisdom of the beholder".
Try a Reliable Organizational Culture Diagnosis with us. It is quite affordable.