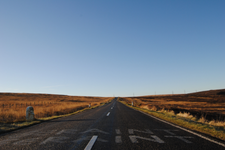 For any corporatist these concepts of Mission, Vision, Values, and Culture are familiar, but for very few, they have practical meaning.
Stating the Mission of a Company or of an Organization should be simple, right? However, many organizations state their Mission by making up a sentence that tries to capture everything that they do, while not being too long. All the companies that have a powerful Mission have it Simple and Powerful. Stating the Mission is not rocket science but it can be very powerful if designed professionally. In a nutshell, a Clear and Powerful Mission will help an organization take hard Decisions (but constructive) when the external environment is changing or becomes challenging.
Stating the Vision is different than having a Mission, and in a way, it is what some professionals have captured in "Start with the end in mind". Having a Clear Vision allows an organization to go the extra mile and overcome unforeseen challenges with a relatively low emotional energy consumption.
The Values of an Organization are there to connect the humans. In many cases, they are either too general or too abstract to have any meaning. Choosing the right Values will allow the organization to Empower, Engage and Energize its humans across cultures, across professions, and across all the other axes of diversity. Choosing the most powerful Values is NOT done by internal brainstorming. Brainstorming helps with choosing some words to be put on the website, and it rarely achieves the value of having proper corporate Values.
Last but not least, and definitely the most powerful paradigm is the Organizational Culture, also known as the Corporate Culture. If a group of humans has an aligned and functional Corporate Culture, they can miss having stated all the other concepts (Mission, Vision, Values) and they will still be very successful. While it wouldn't do it justice to capture the Corporate Culture in one paragraph, one thing is clear: the Corporate Culture is very tangible, can be conceptualized, diagnosed, aligned, and transformed, but you need to have the expertise to do that or engage an expert to help you with that.
If you want to use these concepts in a very Practical and Pragmatic manner choose one of the two services below:
Copyright secured by Digiprove © 2022 George Lupascu-Pruna