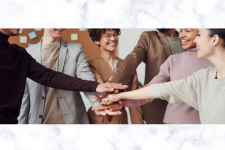 In the below video from my last webinar on Cultural Differences I have captured two of the most frequent mistakes that Amateur hobbyist trainers make when giving advice across cultures.
Recommending people from "high context" cultures to be more direct. As if these professionals were indirect just to appear more sophisticated, and they had all along the option of being direct. This recommendation comes usually from a trainer brought up in a low context culture that missed the essence of the high context cultures.
A 2nd unfortunate recommendation coming from such trainers (and some leaders) is: telling people from hierarchical cultures to take more initiative and to "speak up". There is a reason why that might not happen yet, and it can not be just requested. Of course, it is very desirable in any organization to have everybody engaged and energized, and this can be achieved only through gaining the Trust of the people in a wise manner, in their own way, aligned with their cultural programming. As a rule of thumb: One can not fake Trust. It's either there or it's not. There is no middle point here.
These are just two of the many mistakes I've seen in the various amateur trainings that I've attended live, or I've seen captured in videos on the web, and very interestingly, the fact that a person might have undergone a one week train the trainer preparation offered by an agency, doesn't necessarily make that person aware of the practicality of the Cultural differences or of the nuances of the many high context cultures.
As an attendee, things have to make sense for you, with all of your questions, from your reality and from your own point of view. A professional trainer will find a way to convey that to you, while an amateur trainer will shift the vagueness to something else, dodging your question.
When you truly understand how culture works, and the depth of a particular culture, the communication is very transparent, and you don't need to ask your people to speak up. Everything is clear (regardless of how confusing it might look from the outside). You get to feel that people trust you (even though you might be a foreigner) and you feel that they are engaged and energized to deliver according to the common vision.
If you want to naturally attract a higher level of Trust inside your multinational team, this service might be interesting for you: Workshop on cultural Differences. If you are an individual seeking more support outside of your organization, this temporary service might be interesting for you: Active Support Across Cultures.
If you want to stay updated regarding such articles, Subscribe below to our Newsletter.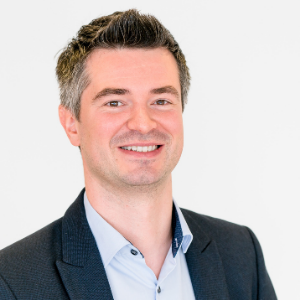 About George Lupascu-Pruna
George is a practitioner on Organizational Culture, Group behavior, and Cultural Differences, and has worked in many industries for many functions to help his partners drastically improve their ways of working.
If you would like to start a collaboration, and run a Reliable Organizational Diagnosis,