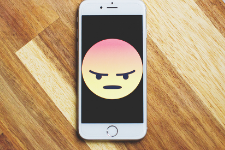 In the video below we're analyzing with the Anger and Anxiety maps, two stories of two people that decided to open up and Rationalize their negative feelings.
It is important to understand that any negative feeling can be transformed into a positive thought or action, but first, we need to put light on it, rationalize it, find the root cause and the anxiety magnets we have inside of us, and further, we can create several paths to pull ourselves out of the overwhelmed state.
It is important to understand that general advice on limited information is just general advice, and while most of the time it can be very helpful, there are cases in which more details about the context can help choose the most constructive and natural way forward. Nevertheless, general advice is always helpful to understand how a system works.
In case you feel overwhelmed, stressed, burnt out, anxious, angry, that you are in an unjust environment, or other such negative feelings, check out our temporary Service designed for these times. If you are a coach or a consultant and want to better help your customers, there is also a Service for you here.
Copyright secured by Digiprove © 2021 George Lupascu-Pruna