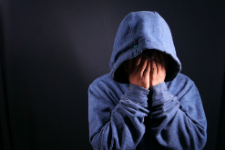 The below clip is edited from one of my sessions on Anxiety, in which I go deeper into how to understand it and how to defuse it, and for that, I used the metaphor of Anxiety being Radioactive.
Some reasons for that:
Anxiety accumulates and grows in time if left unaddressed,
you don't feel how you accumulate Anxiety; you just realize at some point that you're stressed out, overwhelmed, and destructive
Anxiety makes you explode from apparently the smallest thing
If you want to see the whole session you can select it from this table, No 39.
In case you want to get aware of how Anxiety might keep you trapped, and take it under your control, order one Active Support session via the link below.
If you want to book first a 15 min Discovery session with George, please use this calendar: https://doodle.com/mm/george3/george-lupascu-discovery-session